Help Us Find the Books

Bob Yearick's story on the staying power of bookstores was encouraging news for us who like to read. In fact, we got so excited we loaded up with too much reading material on a recent bookstore visit and dropped four books on the pages of this issue. Help us find the books. Using the subject line "I Found The Books," email the four pages you find a book to Contact@TSNPub.com by Nov. 11. Three of you will be chosen from the correct submissions to enjoy lunch on us. 
Congratulations to last month's winners Sarah and Flora Stein, Maria Iversen and Alaina Vincent. They found El Diablo's Scratch on pages 9, 13, 20, 34. 
---
Tapping Into Delaware's Craft Alcohol Producers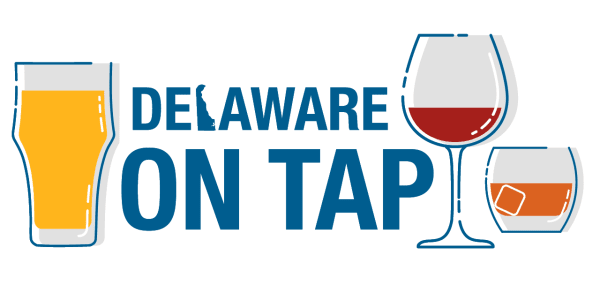 The Delaware Tourism Office is presenting an updated way for both visitors and residents to support the state's many locally-owned craft beverage businesses using a new seamless Delaware On Tap Trail interface. Users can explore Delaware's many breweries, wineries, distilleries, cideries, and meaderies all through one platform, which can be easily accessed at VisitDelaware.com/de-on-tap.
On the new platform, users can "check in" at various craft beverage sites throughout the state. Each site visit earns the user points on an upgraded points system. Once users accumulate a defined number of points, they can redeem unique Delaware On Tap prizes. To sweeten the deal and encourage users to sign up through the new platform, the Delaware Tourism Office is giving Delaware On Tap t-shirts to the first 100 participants that check-in at 10 participating trail locations. 
"Delaware's more than $4 billion tourism industry is a key part of the state's economy, and the craft beverage industry is an important element of that," said Delaware Tourism Office Director Jessica Welch. "Finding new ways to draw visitors and residents alike into these businesses is at the core of our office's mission."
The Delaware On Tap Trail began in 2010 with 12 locations under the name Delaware Wine & Ale Trail. Today, the Trail includes more than 35 participating businesses — breweries, wineries, distilleries, cideries and meaderies.
---
It's Back! City Loop Series Resumes December 9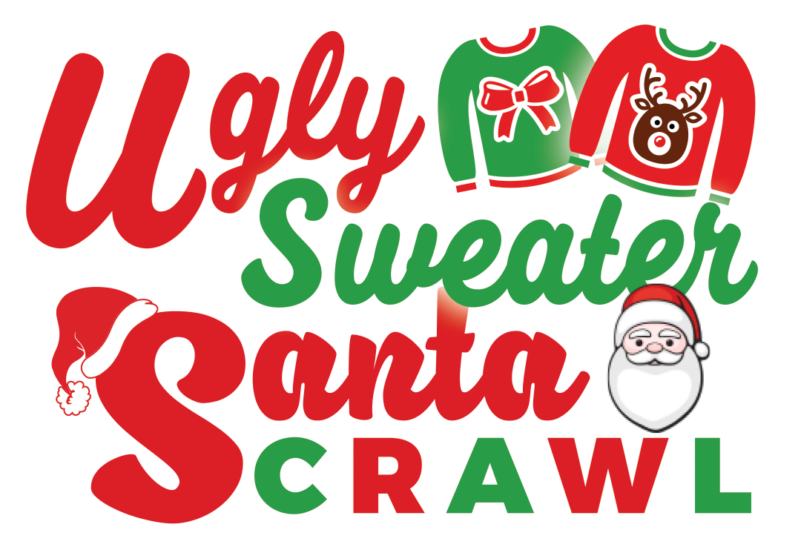 The City Loop Series resumes with the Ugly Sweater Santa Crawl set for Saturday, Dec. 9 (8pm start). The 42-year-old Loop Series is a collection of costumed bar crawls that has become one of Wilmington's most-enduring nightlife traditions.
This year, the non-profit group Motorcycle Santas is teaming with Loop organizer Out & About Magazine for the Ugly Sweater Santa Crawl. Partial proceeds from the event will benefit Ronald McDonald House.
The 2023-24 Loop Series will continue Sat., Feb 10 with the Mardi Gras Loop (Fat Tuesday is Feb. 13). It concludes with the 35th annual St. Paddy's Loop on Sat., March 9. The Irish Culture Club of Delaware's annual St. Patrick's Parade kicks off the day in Downtown Wilmington. For participating venues and other details, visit OutAndAboutNow.com/events.
---
Free Holiday Shipping Courtesy Downtown Visions
Those who shop online at select downtown Wilmington retailers will receive free shipping on items purchased through Dec. 31, 2023, courtesy of Downtown Visions. At press time, participating retailers include Al's Sporting Goods, Esto Premium Denim, LaFate Gallery, Morgan's of Delaware, Shoe Tech, Spaceboy Clothing and Town & Shore Handcrafted. For a current retailers list, visit DowntownWilmingtonDe.com. 
---
The Gift of Warmth

Since 2017, the Delaware KIDS Fund's Camping Out for Coats campaign has raised enough money to purchase more than 12,000 coats for 12,496 elementary students at 23 different schools. This year marks the seventh year of the fundraiser and on Nov. 17 a Camp Kick-off will take place from 5-9pm at Operation Warm Newport Headquarters (10 S. James St., Newport). Those interested in supporting this effort to provide kids in need of a brand-new coat can camp overnight at Operation Warm Newport, camp at home and make an online donation, or attend the Camp Kick-off and provide a $10 minimum donation. The Camp Kick-off will feature bonfires, food and drink, music by Sam Smick, a silent auction and fire-side chats with local community leaders. Visit CampingForCoats.com.
---
Historic Night for Quaker Hill Preservation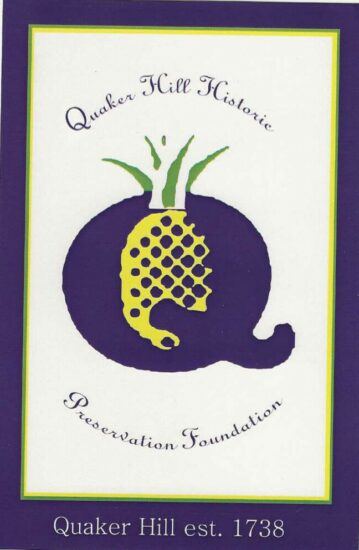 Quaker Hill Historic Preservation will celebrate 25 years of preservation and education initiatives for one of Wilmington's most historic areas on Thursday, Nov. 8 at the University & Whist Club. The evening (6-9pm) will feature a keynote speech by Delaware State Senator Elizabeth "Tizzy" Lockman. Tickets are $95 and include hors d'oeuvres and a three-course dinner.  Visit QuakerHillHistoric.org.
---
Delaware Restaurant Association's Cornerstone Awards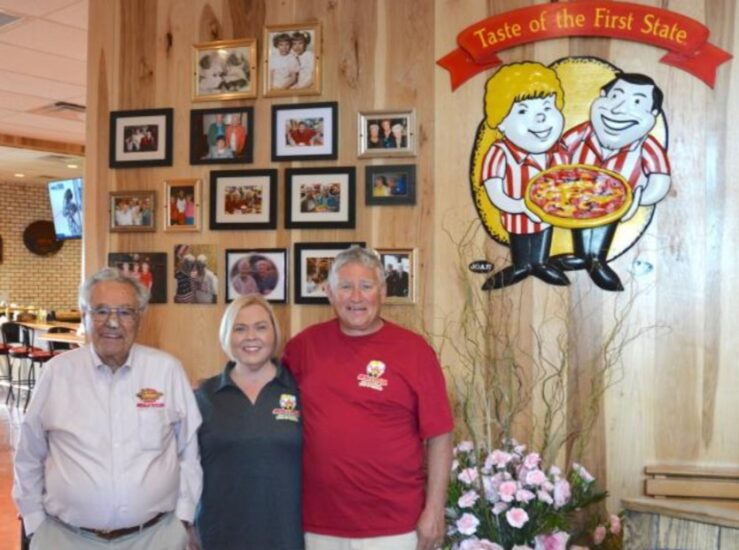 Nicola PIzza and the Caggiano family received the Delaware Restaurant Association's highest award, the Cornerstone Award, for their 52-year contribution to the industry at last month's 21st annual awards ceremony in Dewey Beach. Lewes Oyster House partners Sean Corea, Tom LIttle and Tim Bartley were named Restaurateurs of the Year. Food Bank of Delaware CEO Kathy Kanefsky received the Industry Impact Award. And veteran Out & About contributor Pam George was honored for her contributions and impact on Delaware's restaurant industry along with The News Journal's Patty Talorico and The Cape Gazette's Bob Yesbek.
---
36th Annual Festival of Trees Set for Brantwyn Estate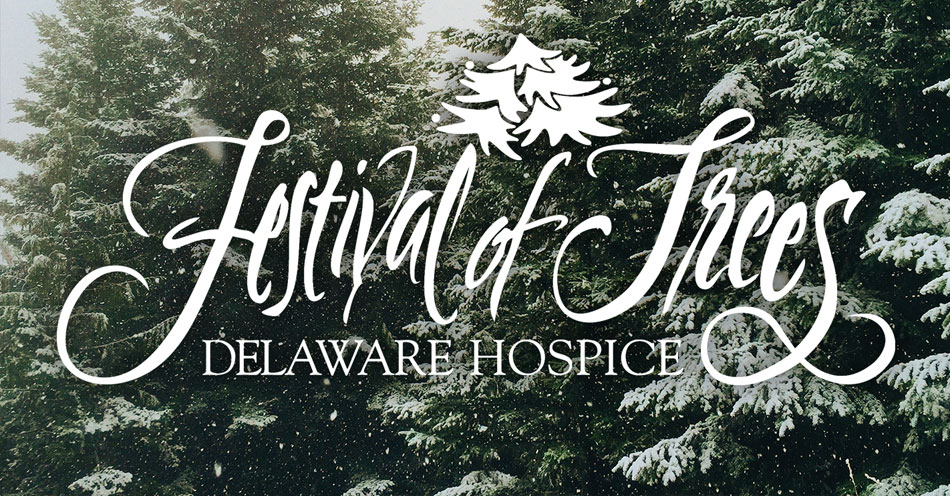 Delaware Hospice will present its traditional display of decorated trees and wreaths Nov. 17-19 at Brantwyn Estate in Wilmington. Festival of Trees benefits Delaware Hospice programs with each tree and wreath sponsored and decorated by local businesses and individuals. Other activities include a marketplace, bake shop, live music and specialty trees such as Remembrance Tree, Memorial Tree and New Hope Tree. Visit DelawareHospice.org.