A monthly column in which we attempt, however futilely, to defend the English language against misuse and abuse
Media Watch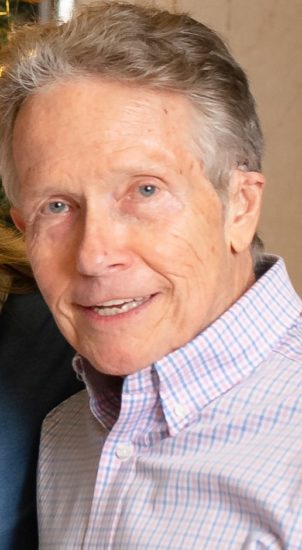 •Let's start with this dangler from The Philadelphia Inquirer: "The Indianapolis Colts added three-time All-Pro guard Quenton Nelson to the injury list after suffering the same foot injury as quarterback Carson Wentz."  Changing "suffering" to "he suffered" would have saved this errant sentence, which makes it sound like the Colts incurred the injury.
• Also in The Inquirer, Stephanie Farr wrote this about a local DJ: "After graduating high school and touring with a band . . ." This short-cut for the term "graduating from high school (or college)" sets my teeth on edge.
• Again in the Inky, EJ Smith scored a double in writing about competition in the Eagles camp. First he created this redundancy:  "So it's safe to assume that will permeate through much of the summer sessions." Later, he made this all-too-common singular verb/plural subject miscue: "There's also plenty of snaps up for grabs in the running back room." Should be there are, of course.
• Ben Mace of Gannett newspapers also exhibited subject/verb agreement blindness with this: "Present-day marriages are falling off because responsible people are pausing before they enter a contract in which too few nowadays succeeds." Few is plural. Therefore, the verb is succeed.
• In USA TODAY, Josh Peter quoted surfer Carissa Moore thusly: "It's been work everyday. It still is work everyday." That should be every day — two words. Everyday is an adjective, as in "an everyday activity."
• Chris Kwiecinski, also in USA TODAY: "In the fourth quarter, Arike Ogunbowale was the best player on the court between 24 of the best players on the planet." The proper preposition when more than two people or items are involved is among.
• USA TODAY headline: "All-Stars bring Hawkins together after years apart." The story was about former Major Leaguer LaTroy Hawkins getting together with his brother at the All-Star game, so Hawkinses, as weird as it looks, is the correct plural.
• A reader reports that NBC News anchor Lester Holt, in discussing the Olympics, asked, "What about we fans?" The preposition about requires the objective pronoun us.
• Julianne McShane, a freelancer, posted this about National Spelling Bee champion Zaila Avant-garde: "[her homeschool schedule] keeps her studying six days a week and year-round, but for less hours per day than a normal school schedule." When referring to plurals (hours), the adjective is fewer.
• O&A contributor Larry Nagengast caught this in a Delaware Liberal post:  "While progressives don't control that caucus, they now have more than enough members to reign in Schwartzkopf's worst impulses." Noting that the correct term is rein in, Larry observes: "So let's get this straight: Speaker of the House Pete Schwartzkopf reigns, and that's why progressives try to rein him in."
• And finally, old reliable Tom McCarthy, Phillies TV play-by-play guy, gifted us with a perennial while speaking of an opposing player: "He's an alumni of Central high school." As we know — don't we, gang? — alumni is plural, alumnus is the singular for a male graduate.
Department of Redundancies Dept.
• The Inquirer attributed this wordy quote to Phillies pitcher Vince Velasquez : "But when you visually see it first hand, it can be traumatizing and tough."
• And Dr. Anthony Fauci, commenting on the Delta variant, said this: "It has deleterious, harmful effects on pregnant women." Deleterious: harmful, damaging.
Literally of the Month
This month, we have two for you:
Reader Mark Mervine sent us this gem, which includes a crazy misspelling as well as an abuse of literally: "I literally bald my eyes out . . ."
You bawl your eyes out, but never literally.
And Carli Lloyd, of the U.S. women's soccer team, apparently is now heartless and soulless, based on her post-Olympics comment: "I've literally poured my heart and soul into this team."
NOT Literally of the Month
In related news, we have a rarity, courtesy of talented Inquirer sports columnist David Murphy — a clever and correct use of literally:  "In both baseball and in the world at large, the choice to get vaccinated is quite literally a choice to take one for the team." OK, he could have omitted quite, but otherwise, spot-on.
WORD OF THE MONTH
verigreen
Pronounced VER-i-green, it's a noun meaning a simple or gullible person.
Follow me on Twitter: @thewaronwords
Need a Speaker for your Organization?
Contact me for a fun presentation on grammar: ryearick@comcast.net.
Buy The War on Words book at the Hockessin Book Shelf or by calling Out & About at 655-6483.