By Bob Yearick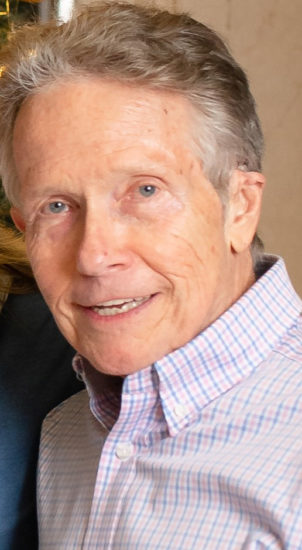 Media Watch
•USA TODAY 's Safid Deen, writing about Andre Agassi and John McEnroe: "Along with Andy Roddick, 40, and Michael Chang, 51, the former tennis legends shined in a new sport during the first Pickleball Slam broadcast by ESPN." Once you're a legend, you hold that (unofficial) title for life. You never become a former legend.
•Octogenarian basketball analyst Dick Vitale shot an air ball in this quote from USA TODAY: "Laying in the hospital after you do chemo, your family leaves, you're laying there and thoughts go through your mind." Dickie V was lying in the hospital. Laying is the present participle of lay, which means put down, or set in position. E.g., He was laying the carpet in the living room.
•Buzz Bissinger, in his book, The Mosquito Bowl: "The Japanese were besides themselves over the new weapon [kamikaze attacks] they blindly thought would turn the course of the war." The correct expression is "beside themselves." Besides can be used to mean "in addition" or "moreover," and is a little less formal than those words. This is a common mistake among the unlettered, and Bissinger is a fine writer, so let's assume it's a simple typo. 
•USA TODAY's Nick Wojton had a bad day when he wrote about the Buffalo Bills 27-10 loss to Cincinnati in the NFL playoffs. He twice added unnecessary words after muster:
"With the weight of an entire city and fan base on his shoulders, Buffalo Bills quarterback Josh Allen tried to muster together the right words for how he felt after his season came to an end."
"Buffalo could only muster up 10 points."
In both cases, a simple muster would have sufficed.
Problematic Prepositions
Prepositions can be challenging. The usual problem is that writers and speakers incorrectly use the subjective pronoun after a preposition, as in this example, courtesy of reader Jane Buck: 
•Robert Franek, editor-in-chief of The Princeton Review: "If you and I went to the same high school and got the same grades with the same activities, there are going to be points of differentiation between you and I from an admission perspective." The preposition between requires the objective pronoun me.
Sometimes, prepositions can be missing, or the wrong one may be used, as in these examples:
•Josh Tolentino, in The Philadelphia Inquirer: "Contract negotiations will continue to hover the team throughout the offseason . . ." Over needs to be inserted after hover.
•Doug Stutsman, in USA TODAY, writing about a letter from golf legend Ben Hogan that was read by Ben Crenshaw to 33 past winners of the Masters golf tournament: "'Dear Bob and Cliff,' wrote Hogan, as 33 sets of eyes latched to Crenshaw." Onto, not to, is the correct preposition after latched. Tolentino and Stutsman also are part of a growing trend among writers to make changes willy-nilly to our language.
Then we have the unnecessary preposition, which was added at the end of two sentences I recently heard: 
•How long did you live there for? How long were you married for? Once again: Ending a sentence in a preposition is not grammatically incorrect, but adding an unnecessary one borders on semi-literacy.
A Call to Arms!
Gird your loins for battle, fellow Word Warriors. Descriptivists — those who would allow changes to our language based on popular usage — are at it again, and another word is in danger of losing its meaning. The word, nonplussed, means to be confused or bewildered to the point of not knowing how to speak or act. Now, people are using it to mean the complete opposite — unruffled, unconcerned, even, sometimes, unimpressed. Apparently the prefix non is confusing people. They assume that plussed means being confused, and non, of course, would make it the opposite. Actually, plussed is not a word. 
Go forth, then, and fight the good fight! Repel the descriptivists, and preserve nonplussed and its original — and correct — meaning.
Department of Redundancies Dept.
A Morning Show host on 97.5 The Fanatic said that one of his ideas received "positive affirmation from management." Affirmation — emotional support or encouragement — is always positive.
Word of the Month
pointillage
Pronounced pwan-tee-YAZH, it's a noun meaning a style of painting in which small dots are applied to the canvas. Also known as pointillism.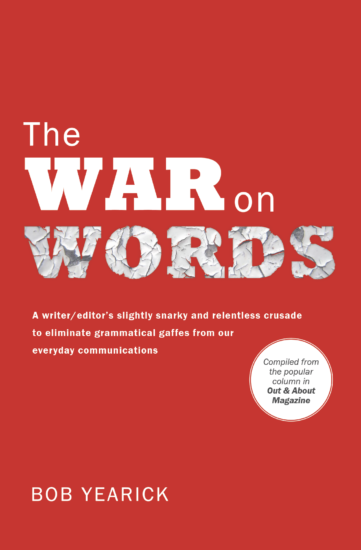 Follow me on Twitter: @thewaronwords
Need a Speaker for your Organization?
Contact me for a fun presentation on grammar: ryearick@comcast.net.
Buy The War on Words book at the Hockessin Book Shelf or by calling Out & About at (302) 655-6483.