By Adriana Camacho-Church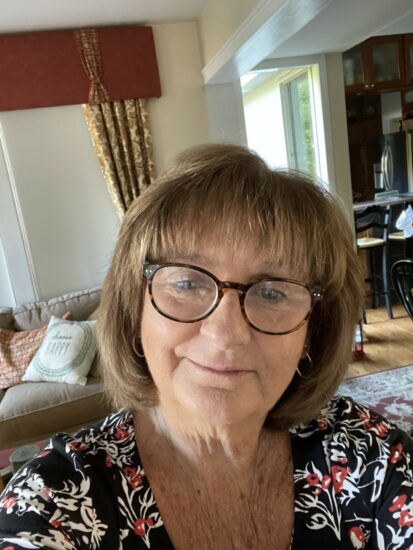 When her neighbor's wife began wandering away from home, Linda Sydnor knew what to do. 
"I helped him order an Alzheimer ID bracelet to identify her name, address and telephone number," says Sydnor. "Since they had an alarm system, I got him to turn that on during the day, so he would know if she was trying to get out. It worked very well and there were no more problems with her wandering outside of the home."
John Goodier, Sydnor's neighbor, is thankful for her help. He describes Sydnor as having high energy. "Sure would love to feel that way," he adds. 
Besides helping her neighbors, Sydnor is a volunteer at the Alzheimer's Association Delaware Valley Chapter. 
"Linda is what we like to call a full-mission volunteer!" says Linda M. Barba, Senior Manager, Marketing and Communications with Alzheimer's Association Delaware Valley Chapter. 
Since she started volunteering in 2006, Sydnor, 70, estimates she has raised as much as $40,000 for the Association in the last decade. She has also talked to hundreds of people via zoom or in person about Alzheimer's and the community resources and support available. The Odessa resident also advocates for funding, care and research initiatives at the state and federal level. 
Alzheimer's disease is a degenerative brain disease and the most common form of dementia. Dementia is the gradual decline in memory, thinking, behavior and social skills. It is the seventh leading cause of death globally, according to the World Health Organization.
The number of Americans living with Alzheimer's is growing fast. Currently more than six million Americans have Alzheimer's. By 2050, this number is expected to rise to nearly 13 million, according to the Alzheimer's Association.  
Alzheimer's not only affects the person with the disease, it impacts families, caregivers and society at large.
About one in nine people age 65 and older are living with Alzheimer's in 2023. In Delaware, it afflicts 19,000 residents and 31,000 unpaid caregivers. 
As the number of afflicted individuals rises, so does the need for geriatric specialists to effectively care for those living with the disease.
Before Sydnor retired in 2017, she worked at Christiana Care in the Acute Care for Elders (ACE) Unit. "We cared for people in our unit that had dementia," she says. While working there, she and her co-workers formed a team to participate in The Walk to End Alzheimer's. The annual event raises funds and awareness of the disease.
This event also launched Sydnor's volunteer work with the Association.
"It is important to advocate for Alzheimer's disease," she says. "It is a critical public health issue. As a volunteer you get to work alongside others that are dedicated to making a world without Alzheimer's or other dementias. They work on a local, national and global level providing support, uniting caregivers and advancing research into the disease."
Sydnor is one of about 900 volunteers at the Alzheimer's Association Delaware Valley Chapter. 
"These volunteers are the engine that drives our mission forward," says Barba. "(They) are key to making a difference in the lives of people facing Alzheimer's and dementia."
A volunteer's roles range from event support to program educators and support group facilitators, to advocates, and to those serving on boards and committees. 
"I think the reason I am so involved is the same reason I became a nurse," says Sydnor. "Even if I can make a small difference in one person's life, it is worth it. It definitely brings me joy and that is when I'm my happiest." 
Sydnor also shares her Alzheimer's knowledge and experience with her church. At St. Paul's United Methodist church in Odessa, she sits on the Health Ministries committee. The purpose of the committee is to provide social support, spiritual care, referral services and health education on several health topics including Alzheimer's.
— For information about volunteer opportunities, visit alz.org/volunteer or call the Alzheimer's Association 24/7 helpline at 800.272.3900. For information about Alzheimer's and dementia, visit alz.org.