One of New Castle County's most popular and longest-running craft beverage tasting events, Delaware: A Brew Story, returns to Blue Ball Barn at Alapocas Run State Park in Wilmington on January 28, from 5-9 p.m. Now in its seventh season, the annual Brew Story event is known for its unique spin, mixing a Delaware-centric craft beverage tasting with a local beer history presentation.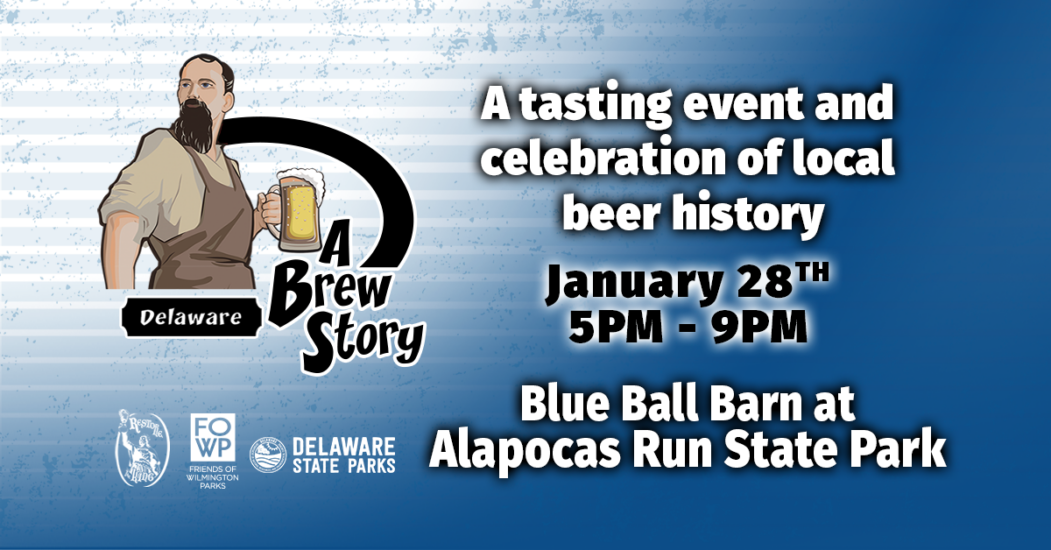 Delaware: A Brew Story serves as a significant fundraiser for two non-profits. All proceeds from ticket sales and raffles will be donated to the Friends of Wilmington Parks and the Friends of Delaware's Gambrinus Statue. 
 "Brew Story offers a look back at the past while tasting the present," says Leslie Hubbard, Executive Director of Wilmington Parks. "It's a fun and delicious way for the public to support two very worthwhile organizations." 
Beer historian John Medkeff and beer can collector Matt Del Pizzo will give a brief show-and-tell talk, examining the remarkable rise, fall, and reemergence in the popularity of local canned beer. Wilmington filmmaker Gordon DelGiorno and Del Pizzo will then present a special showing of their 2020 docu-comedy, Beer Can: A Love Story. 
The $40 event ticket includes the presentation, a SiliPint tasting glass, and unlimited samples of beer, cider, and mead from Delaware's finest beverage companies. Designated driver admission is $10 and includes the presentation and a reusable water bottle. Raffle baskets filled with brewery merchandise, gift certificates, tasting vouchers, and more will be up for grabs. Food will be available on-site for purchase. 
Advanced tickets and additional event details are available online at EventBrite.com.
Patrons must be 21 years of age or older to attend this event.