By Pam George
Photos courtesy Netflix
Unlike most chefs, Robbie Jester is comfortable in front of a camera. The Culinary Institute of America graduate has successfully competed on the Food Network's Beat Bobby Flay and Guy's Grocery Games.
Beginning Friday, Jan. 6, Jester can add another notch to his knife. He is one of the 11 contestants on Pressure Cooker, a new Netflix series. To celebrate, Jester and friends are holding a preview party at Bellefonte Brewing Company in Brandywine Hundred on Jan. 6 at 6 p.m. The event is open to the public.
Netflix prohibits Jester from talking about the show, and with good reason. The streaming platform wants viewers to be surprised. But here's the premise. The 11 chefs live together while they compete, and there are no judges per se. Like Survivor, they vote each other off the program. Consequently, it's not just about culinary skills. Personalities also come into play.
With his winning grin and youthful countenance, Jester seems like a shoo-in. The chef has made friends while working at Piccolina Toscana, Stone Balloon and Limestone BBQ + Bourbon. But you don't win competitions by playing nice all the time; by now, Jester is a culinary athlete.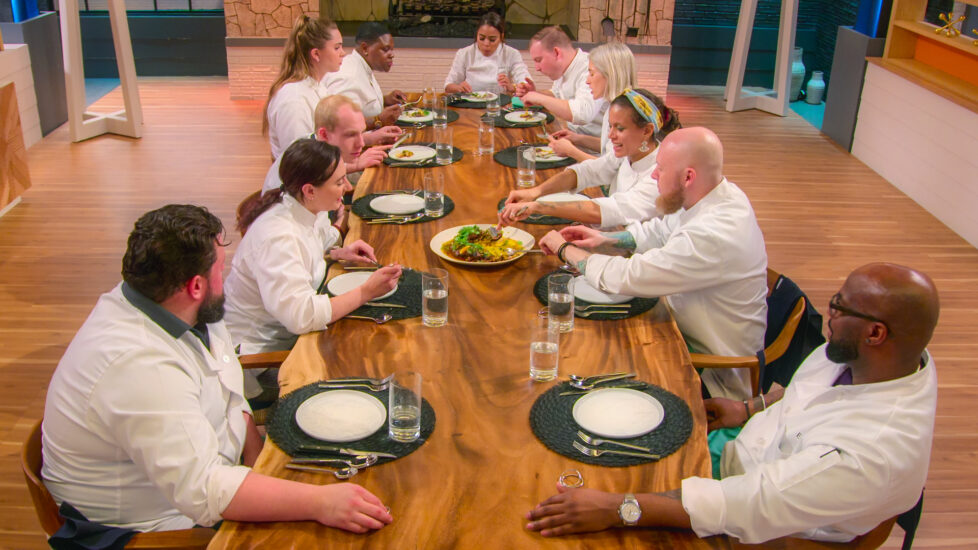 Were you competitive as a child?
Absolutely. Even though I didn't do traditional sports, I have always been competitive. My mom and I are Delaware champion pool partners. I've been shooting pool my entire life. 
Since you've been on other reality shows, what's your approach?
I approach it with an attitude of service and authenticity. I want to have an impact on the people I compete against as well as the audience. That can only happen if I'm myself. 
What would surprise viewers about life behind the scenes of a show?
I'd say, in general, how freaking awesome the crew is! We see all these portrayals of producers on TV shows and in movies, which are largely inaccurate. The crews I've worked with have been the most amazing and supportive people.
Do people recognize you outside of Delaware? 
Not in an airport yet, but in grocery stores and one time in Walt Disney World.
How do you leverage a TV appearance to benefit your career? 
TV is what you make of it. It's on you to make it awesome. Focus on the positive and be your own advocate. Tons of people won't understand or will try to downplay going on TV. It's hard. It's putting yourself out there and taking a chance. That's not for everybody. It's up to you to steer all the energy that comes your way. 
How have your experiences changed your everyday approach to business and your food? 
I learn a ton from each experience. I'd say what I've learned the most is to make each thing I work on the best it can be in my eyes and not give a s#$t about what other people are doing. It's great to watch and learn from industry successes, but if you make it the best rather than focusing on being better, you will succeed regardless of what anyone else is doing. 
What else would you like to accomplish? 
Definitely a cookbook and a podcast focusing on nontraditional pathways in our industry. There must be a shift in our industry regarding how we treat our teams and attract people. There is a plethora of ways to offer food and hospitality that are nontraditional. Let's make them a part of the conversation and get the next generation excited.