Suggestions from our staff, contributors and readers
Opa! Opa! Merges with Dino's Steak
The Opa! Opa! Greek restaurant in Trolley Square has merged with Dino's Steak next door, courtesy of a renovation that brings together the cool Adriatic flare of Opa! Opa! with the Philly sports team vibe which Dino's displays with the many Flyers, Phillies and Super Bowl Champion Eagles photos.
The menus of both places remain mostly the same and that's good news if you're a fan of superb Greek take-out or a lover of (in my opinion) one of the best Philly cheesesteak sandwiches in the city. For something distinctly Greek, try the baklava dessert. For more information, visit opa-opagyros.com or dinos-steaks.com.
— Mathew Brown-Watson, Intern
JR's Trading Post
On Concord Pike in the former location of Concord Pet, this establishment offers "a random collection of everything," including tools, chinaware, paintings, games, books, jewelry, glassware, toys, memorabilia and more, almost all of it used, and priced more or less accordingly. Sample item: a sledge hammer for $10. A quick internet check shows a similar hammer, new, for $30. JR's buys, sells, trades or accepts items on consignment. 3703 Concord Pike, 477-0200.
— Bob Yearick, Contributing Editor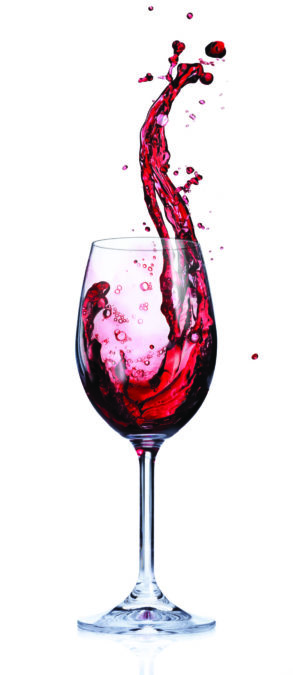 Nassau Valley Vineyards
I've been wanting to visit this Lewes winery for years, intrigued by its under-the-radar mystique. I recently visited and wasn't disappointed. Aside from good wine, it has some fascinating history, too. The vineyard is the first and only award-winning winery in the state. It was founded unofficially in 1987, when farm wineries were prohibited, and for years owner Peg Raley lobbied for change. Finally, a law allowing farm wineries passed in 1991 and since then, Nassau Valley Vineyards has been turning out chardonnay, cabernet sauvignon, cabernet franc and merlot.
— Krista Connor, Senior Editor & Media Manager
Pizza, Yes, Pizza at Iron Hill
It's difficult to go wrong with much at Iron Hill Brewery & Restaurant. The eatery is as consistent as they come. However, pizza might not be the first thing that comes to mind while perusing the menu. Let me suggest the hearth-baked Castroville pizza, an intriguing combination of marinated artichoke hearts, spinach, roasted red pepper, red pepper flakes, olive oil, Parmigiano-Reggiano, and mozzarella. Choosing a beer to wash it down is your call.
— Jerry duPhily, Publisher