By Jim Miller
Whether you follow football, basketball, baseball or hockey, Delaware breweries produce beers for every season of sports enjoyment. Some, however, are more sports-focused than others. 
Here, in alphabetical order, are four first-state brewed beers (plus one worthy of mention) that honor area sports teams, sports figures, or at least the spirit of local sports.
Big Stitch Nick @ Stitch House Brewery
A tribute to Eagles' QB Nick Foles (and his, um, legendary physical attributes), this 5.6% ABV pale ale is just as popular now as it was five years ago when Foles led a bruised and battered Birds team past Tom Brady and the Patriots to win Super Bowl LII.
Stitch brewmaster Alan Rutherford crafted a lasting winner with this one while keeping alive a rich tradition of bestowing beers with clever pun-based names — such as Friends Witte Benefits and My Neck, Maibock.
You can grab a pint of Big Stitch for $7 at the Wilmington-based brewery, where it is consistently on tap. Go full-on Philly and pair it with the SHB Cheese Steak or their Breaded Chicken Cutlet.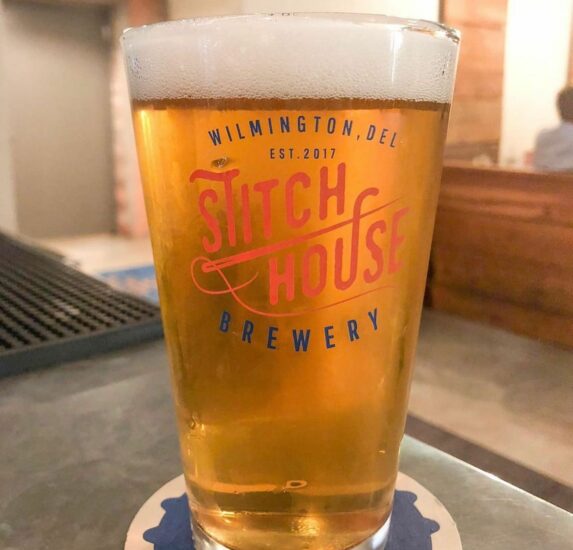 The Good @ Mispillion River Brewing
Living up to its name, The Goon is big. Weighing at an ABV of 10%, this Imperial IPA is a force to be reckoned with — which may explain the bruiser in hockey attire on the label.
Although officially not a Flyers tribute, the orange-and-white colors on the can certainly lead one to believe which team the brewers at Mispillion are rooting for this season. 
Additionally, the can's rough-looking hockey player character (who we can safely assume is "the goon") resembles a cross between Flyers center Sean Couturier and the block-jawed lead in Eric Powell's comic book series, which goes by the same name as the beer. 
Note that Mispillion also sponsors an amateur hockey team that plays other brewery-backed teams in a club league in Sussex County. They won their championships last season and, as of press time, lead the B Division 10-4-1.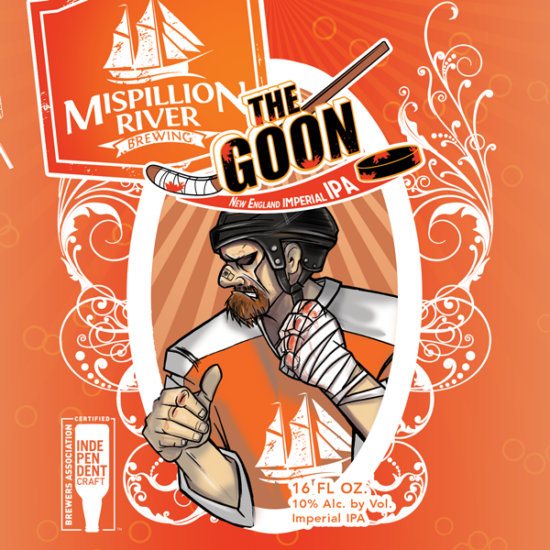 Philly Phavorite @ Iron Hill Brewery
Similar to Stitch House's Big Stitch Nick, the Philly Phavorite was largely inspired by the Eagles' 2018 Super Bowl victory over New England.
In fact, the 6.7% IPA was first called the "Philly Special," named after the famed trick play that saw Trey Burton toss a touchdown to Nick Foles on a fourth-and-goal situation right before halftime. However, once "Philly Special" was trademarked by the Eagles organization, Iron Hill made the Special a Phavorite, and phans phollowed phorward pheeling phantastic!
Seriously though, five years later, the Philly Phavorite continues to score big on tap at all their locations — even as far away as Georgia — while being a strong seller in cans in the tri-state area.
The irony? As the menu states, "This hazy beer may be considered a New England IPA, but its inspiration is pure Philly." 
Try to deflate that spirit, Mr. Kraft!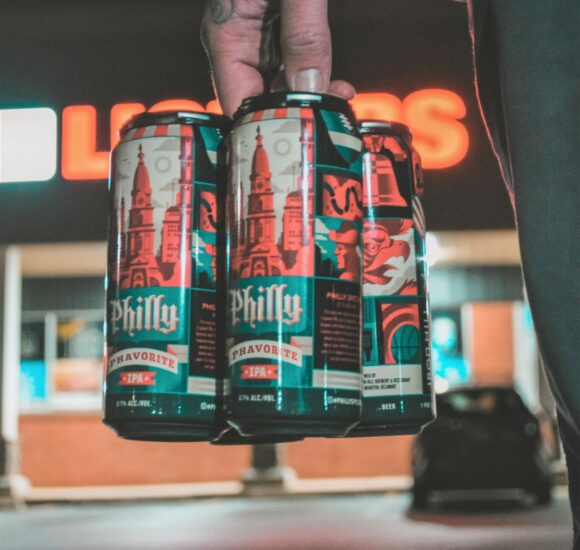 Varsity Brew @ Wilmington Brew Works
Two years ago, one of Wilmington's biggest celebrities was celebrated with a tribute beer. No, not Aubrey Plaza. Nor Joe Biden. 
We are, of course, talking about Mr. Celery. 
Yes, 2021 was the year when Wilmington Brew Works first crafted the Woo-Hoo Brew honoring the unlikely-but-undaunted mascot of the Wilmington Blue Rocks.
Six months later, the brewery followed up that hit with a collaboration with the Delaware Blue Coats, unveiling a 5.1% ABV session IPA called Varsity Brew. It's a beer you can enjoy while watching the Sixers-affiliated team play basketball at the Chase Fieldhouse, or on-tap at the brewery, or take home in 4-pack cans for your own sports enjoyment.
Pints go for $6.50 at the brewery with 20-oz. pours ringing up at $8.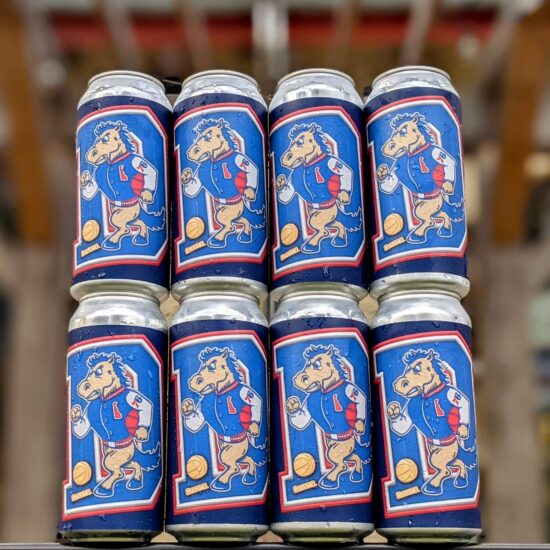 Worth Mentioning: Blue Hen Pilsner @ Dogfish Head
We could argue if Dogfish's Blue Hen Pilsner is a tribute to the state mascot … or Washington's famed troops that made history in Valley Forge … or the Fightin' Blue Hens at University of Delaware … or all of the above.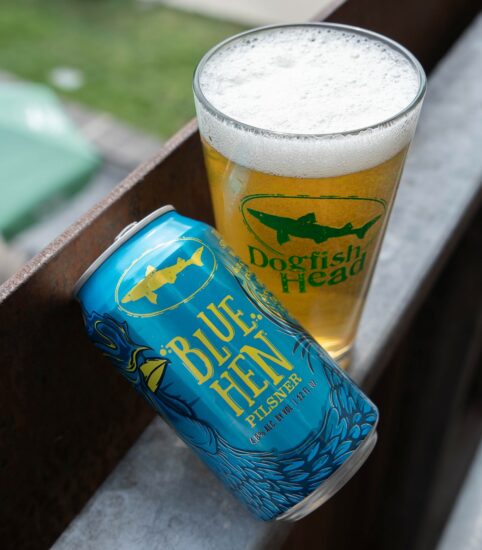 Another debatable contender would be the Punkin Ale, a pumpkin beer OG that not only is named after Punkin Chunkin but made its debut at the event way back in 1994 when it won first place in the Punkin Chunkin Recipe Contest — six months before the brewery was even open.
The Punkin Chunkin event may not live in the First State anymore, but it certainly was born here and lives on in spirit through the beer that bears its name. The only question that remains is whether chucking pumpkins thousands of feet through the air is a sport, a spectacle, or simply a science that's a blast to watch.
It's a discussion worth having over a beer.