A monthly column in which we attempt, however futilely, to defend the English language against misuse and abuse
by Bob Yearick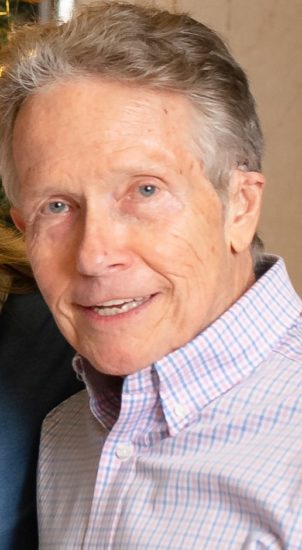 Contest Time!
It's time again, dear readers, for another challenging grammar contest. And this time we're offering multiple prizes. 
Below, in italics, are 210 words of total fiction, 15 sentences in all. Each sentence contains at least one language error. It may be a redundancy, or it may be erroneous grammar, punctuation, or spelling. Your job is to correct the errors. You may do this any way you choose. For instance, you may reproduce the three paragraphs and insert your corrections, or you may simply list the 15 corrected sentences. 
Send your entry to ryearick@comcast.net (no snail-mail entries, please). Include your name and address. The winner will receive a $25 gift certificate to Iron Hill Brewery, a copy of The War on Words book, and a copy of my novel, Sawyer. The second place winner will receive copies of the books. Deadline is Aug. 15.
Good luck to all you intrepid contestants.
Where did you get your degree from? Personally, I graduated Slippery Rock University. It is one of the most unique universities in the country, and I exalted in becoming an alumni. Now that I have earned a undergraduate degree, I am in the throws of trying to figure out my future.
I had a bout with COVID-19, but I'm now hail and hearty, and I believe I'm a shoe-in to be drafted by an NFL team. Despite my daring-do on the football field, I know I have a tough road to hoe to become a top pick. I have already visited many teams, including the San Francisco Forty-Niners. I am a friend of Coach Smith, and I have visited the Smith's many times at their home. There is a real connection between Coach Smith and I. He calls me "son". He has given me a peak at what the NFL is really like. Now I have a whole, entire, new prospective on my future. 
I also excel at golf, where I have recorded three hole-in-ones. I played yesterday, and after hitting a ball into the rough, I had to play it as it lied. It was hot, and I would have drank some beer, but I have a tryout tomorrow. 
Media Watch
•Marcus Hayes, in The Philadelphia Inquirer: "A college roster is comprised of powerless young men whose entire future depends on their coach." The whole comprises the parts, so Marcus should have written: "A college roster comprises powerless young men . . ."
•Headline in Delawareonline: "COVID brought weddings to its knees — but they're back with wild trends." Switching from plural to singular and back again could give a reader whiplash.
•Headline on ABC's Good Morning America: "Russian troops amassing in Ukraine for new offensive." The troops were massing (assembling into a mass or as one body). To amass is to collect or accumulate for oneself, as in amassing a fortune.
Literally of the Month
Kudos to Frank Kummer, in the Inky, who made a clever and oh-so-rare accurate use of the word in describing the National Museum of American Jewish History's plan to install an 8-foot-tall, 16-foot-wide OY/YO sculpture. The YO will face Fifth and Market streets in a welcome-to-Philadelphia-style shout-out. The OY will face the museum as if in a lighthearted wink toward the Yiddish word signaling exasperation, jubilance, grittiness, or struggle. Here's what Kummer wrote: "Yo, Philly! Or Oy, Philly! Soon, it might all depend on your perspective. Literally." 
Department of Redundancies Dept.
•Garry Smits, of the Florida Times-Union, writing in USA TODAY about Texas A&M dropping out of the Gator Bowl: "An alternative replacement team is being considered." Make up your mind, Gare — is it an alternative or a replacement?
•New York City Mayor Eric Adams said that a firefighter killed in the line of duty was mourned by "his fellow colleagues."
How Long, Oh, Lord, How Long?
(In which we point out the continued abuse of that most maligned punctuation mark, the apostrophe)
Isabel Hughes in The News Journal: "While the devices are not fix-all's, studies have shown cameras and light can reduce crime."
Word of the Month
pot-valiant
Pronounced POT-val-yuhnt, it's a noun meaning a person displaying boldness or courage while drunk.
Follow me on Twitter: @thewaronwords
Need a Speaker for your Organization?
Contact me for a fun presentation on grammar: ryearick@comcast.net.
Buy The War on Words book at the Hockessin Book Shelf or by calling Out & About at (302) 655-6483.