Stumped for gift ideas? Try these budget-friendly suggestions.
Delaware Lottery Tickets ($1–$5)
Who doesn't love finding these guys in
their stockings? Instantly amp up the suspense with a few scratch-offs. You may end up spreading some serious
Christmas cheer!
— Staff
A good candle
One that I look forward to every winter is the Forest Fir candle made by Linnea's Lights,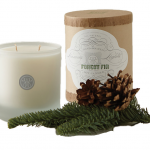 and sold at Terrain at Styer's. It is what winter should smell like—pine and magic.
shopterrain.com
— Marie Graham Poot, Director of Digital Media
Wing & Root Gifts (Various pricing)
Local and handmade, the all-natural products at Wing & Root Gifts are ideal for the stocking. It's my go-to for earthy and rustic-chic gift baskets,
body and facial scrubs, bath salts and other natural products like lip balm and natural sprays. Order a product already made or create your own custom order. Prices are affordable and each item is made with creativity and care. Visit wingandrootgifts.weebly.com to view products, and to order, email wingandrootgifts@gmail.com.
— Krista Connor, Contributing Writer
The War on Words ($9.95)
Language lovers will treasure this collection of The War on Words columns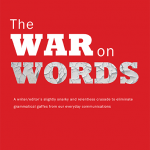 (OK, maybe I'm slightly prejudiced). A lesson on every page. Order yours at outandaboutnow.com.
— Bob Yearick, Contributing Editor
PureBread 2015 Pups Calendar ($15)
The 2015 PureBread Pups Calendar is a great addition
to any stocking. It features more than $120 in coupons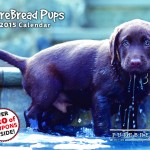 to use throughout the year and you get to see a new adorable pup each month. This truly is the gift that keeps giving! Calendars can be purchased at any PureBread location.
— Kelly Loeb, Special Projects
Build-Your-Own Six Pack (Various pricing)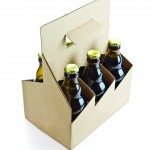 Give something every beer geek will be happy to receive: a six-pack
sampler of craft beer. Choose the most obscure brands, their
favorites, or keep it holiday themed with winter seasonals from different breweries. Go at it alone or get some help from staff at Premier Wine & Spirits or State Line Liquors, just to name a few.
—Tyler Mitchell, O&A Graphic Designer
Uno
Invented in 1971 by a barbershop owner in the suburbs of Cincinnati, Uno is a
classic American card game in which sudden reversals of fortune are part of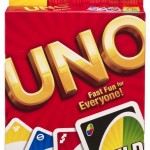 the play. Simple rules make it easy for both young and old, and 108 cards allow for up to 10 players. Thus, it's an ideal and fun pastime over the holidays when the relatives are in town.
—Jim Miller, Director of Publications