By Mark Fields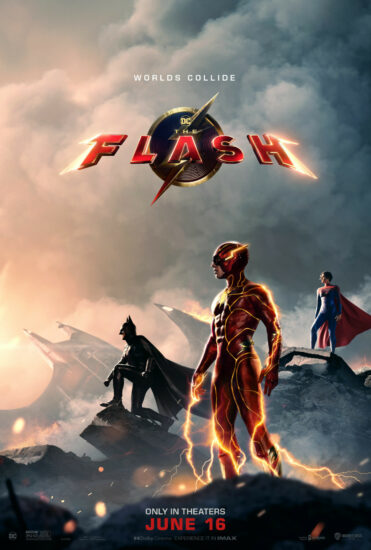 Science fiction literature and media have long been obsessed with the implications of time travel, going back to H.G. Wells' The Time Machine and certainly even earlier. In recent years, writers have contemplated the idea of a multiverse, where an infinite number of realities can occur simultaneously, and it is possible to move between them. Marvel Studios has explored this with its Dr. Strange films; the latest live-action Spider-Man film, subtitled No Way Home, reintroduced a panoply of former Spider-Men and his villains to clever effect. And now, it's DC Comics' turn with The Flash. It is a tribute to the writers, director, and creative team that this film still feels fresh and inventive despite the familiar theme.
The Flash, AKA Barry Allen (Ezra Miller), lives in constant regret that his mother has died violently and that his father is accused of the crime. He discovers that he has the capability to reverse time with his Speed Force, and despite dire warnings from his pal Bruce Wayne/Batman (Ben Affleck), Flash attempts to go back and save his parents. Of course, disastrous results occur, and he spends the rest of the film trying to fix his mistake with the help of some unexpected friends.
The movie is a self-aware testament to the enjoyable grip that superhero stories have had on us for several decades now, and the payoffs are largely nostalgic, yet still altogether satisfying. The direction is taut (though the film feels unnecessarily long) and the special effects, are (ahem) effective. The acting is deft all around, especially Miller as the most neurotic of costumed crimefighters. On the strength of the performances, the interactions between characters are far more engaging than the hyperbolic battle scenes. If this movie is any indication, we can expect more of the Flash…and of the multiverse in the future.