In the midst of these winter doldrums, here's a list of people, organizations and projects that offer a window to a brighter future—in 2019 and beyond. Enjoy!
1. The 140,000-square-foot, five-story 76ers Fieldhouse debuted last month. The $26-million  project will be the home court of the NBA G League's Delaware Blue Coats' (formerly 87ers) in an arena with 2,500 seats. It also will be home to three basketball courts, two indoor turf soccer fields and an athletic training area, as well as retail and office space. Most important, according to organizers, the fieldhouse will provide recreational opportunities to youth in Wilmington and the region. The project is a giant step forward in the development of South Wilmington along the Route 13 corridor.
2. The concrete Christina River bridge is scheduled to open in 2019. This long-awaited project will connect the Riverfront south of Frawley Stadium to Route 13 where the new Fieldhouse is located. Not only will the bridge ease traffic congestion, but the addition of lanes for bikes and pedestrians may encourage people to leave their cars at home. When complete, the bridge will be jointly maintained by the City of Wilmington and the Delaware Department of Transportation.
3. Light Action Productions & The Pine Box could make Wilmington a prime destination for Hollywood and Broadway productions looking for an affordable state-of-the art facility in which to film and rehearse. Light Action's new 150,000-square-foot facility, situated on Wilmington's 7th Street Peninsula and visible from I-495, includes a 25,000-square-foot, 95-foot-tall sound stage (The Pine Box). It's scheduled to open in late 2019.
4. It could take as long as 10 years for significant changes to take hold, but the start of a major $100 million (estimated) revitalization effort is bringing new hope to the Riverside community in northeast Wilmington. Purpose Built Communities, a non-profit consulting firm, announced it has designated Wilmington's Riverside neighborhood as the 19th of its communities in the United States. Under the Purpose Built model, REACH Riverside will work in partnership with community members and other partners to develop and implement strategies for a career education pipeline, mixed-income housing, and a community health and wellness initiative.
5. Gulftainer signed a 50-year agreement to control the entire Port of Wilmington in late 2018, committing to spending $600 million to develop the existing port terminal and to create a new one on the former location of a DuPont facility in Edgemoor. The plan includes expanding the existing port and starting construction on a new terminal in Edgemoor in 2021, to be completed by 2023.
6. Developer Harvey Hanna announced plans to redevelop the former GM Boxwood Road plant site into 3 million square feet of warehouse space for shipping centers for online retailers. According to the Delaware Business Times, Hanna's proposal calls for the complete demolition of all the dormant buildings on the property.
7. Biking to work may be a lot easier and stress-free from traffic jams. Delaware Greenways, a local trail advocacy and planning organization, granted New Castle County $30,000 last November to fund a study for a path that would connect riders to employment centers in Christiana. The plan would be to connect the Markell Trail to Commons Boulevard and eventually Churchman's Road south of Cavaliers Country Club and Christiana Hospital. The path would splinter from the Markell Trail near the tunnel under Interstate 295, then run along a Delmarva Power right-of-way to Route 141 and Commons Boulevard.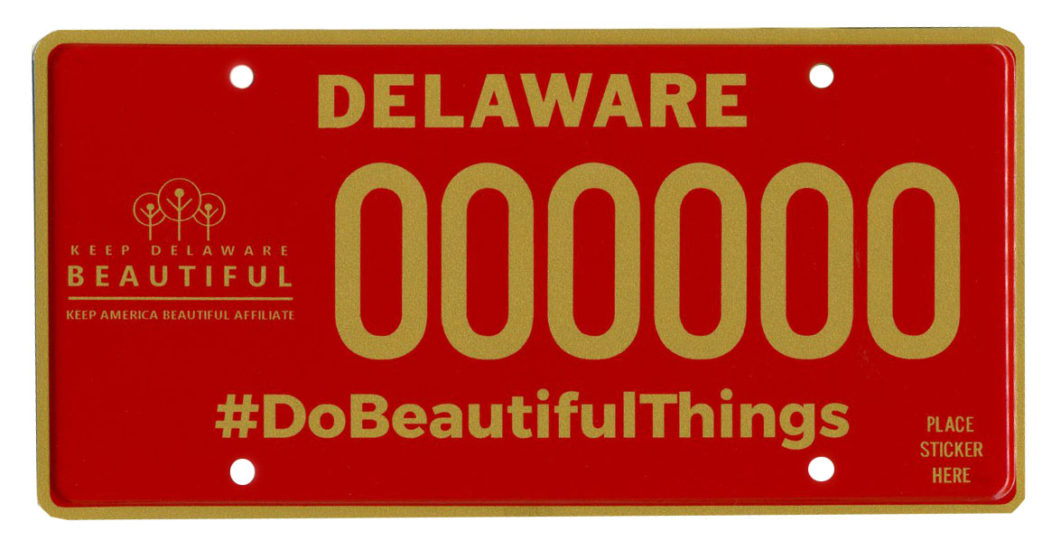 8. Keep Delaware Beautiful is a new state affiliate of Keep America Beautiful, the nation's largest volunteer-based community action and education organization. KDB's goals are litter prevention, community beautification and minimizing the impact of solid waste in the state. You can show your support of the mission by purchasing the new Keep Delaware Beautiful license plate for a one-time fee of $50. The attractive red and gold plate features the moniker #DoBeautifulThings. Proceeds help fund local beautification programs throughout Delaware. Visit  KeepDelawareBeautiful.com.
9. The City of Wilmington has secured $2.9 million in funding to support the South Wilmington Freshwater Tidal Wetland Habitat Restoration for Flood Prevention, commonly known as the South Wilmington Wetland Project, thanks to the National Fish and Wildlife Foundation (NFWF) and the National Oceanic and Atmospheric Administration (NOAA). This is the largest of 35 grants awarded nationwide through the National Coastal Resilience Fund. The project, which begins construction this spring, will include a storm water management facility that will reduce flooding in Southbridge, and create a new open space for the community. Close to 14 acres of degraded wetland will be restored to a high-functioning freshwater tidal wetland habitat in South Wilmington, complete with a trail system.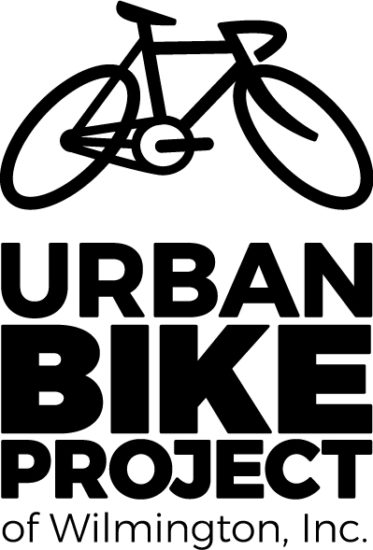 10. Urban Bike Project, which supports Wilmington communities by providing access to bicycling, is moving into new space in a historic city-owned building that once housed Wilmington's police horses. The 6,440-square-foot location at 1500 N. Walnut St. will give the group more space and greater visibility in the community.
11. Two years after the passage of the legislation that made it possible, the Wilmington Neighborhood Conservancy Land Bank is building an inventory of blighted and abandoned city properties and is looking for buyers who are eager to transform blocks, even neighborhoods, that have fallen on hard times. Barclaycard US recently granted the land bank $1 million for acquisition and upkeep of the properties until new owners are found.
12. The Food Bank of Delaware received a $75,000 grant from the Walmart Foundation in late 2018 to help fight hunger in Delaware through Supplemental Nutrition Assistance Program (SNAP) education and outreach. This funding will support the Food Bank's efforts to implement the Hunger Vital Signs food insecurity screening at health care providers.
13. A new 12,000-square-foot space in the Hotel Du Pont called DE.CO will bring eight innovative kitchens and a central bar to downtown Wilmington. The project will boast a selection of cuisines from the Mid-Atlantic region and around the world while serving as the first chef-driven food hall in the state of Delaware. Located within the historic DuPont Building, the project is a $3.5 million collaboration between developers Buccini/Pollin and Seawall Development.
14. Firefly, one of the nation's premier outdoor concerts, returns to The Woodlands in Dover for the seventh year. Now operated by AEG Presents, this year's event features Dogfish Head's Firefly Ale, a silent disco called The Thicket and a Malibu Beach House for frozen cocktails, among other attractions. Since its inception, Firefly has had a significant positive economic impact on Delaware. In 2014, a study by the Delaware Economic Development Office found that Firefly's 80,000 attendees contributed $68 million to the regional economy. The festival also created 579 "full-time equivalent" jobs, with pay from those jobs adding an additional $23 million.
15. The Homewood Suites Wilmington, an extended-stay property that's at least two years in the making on the Christina Riverfront, expects to be ready to open in September. It is located next to Big Fish Grill, and directly across from the Chase Center.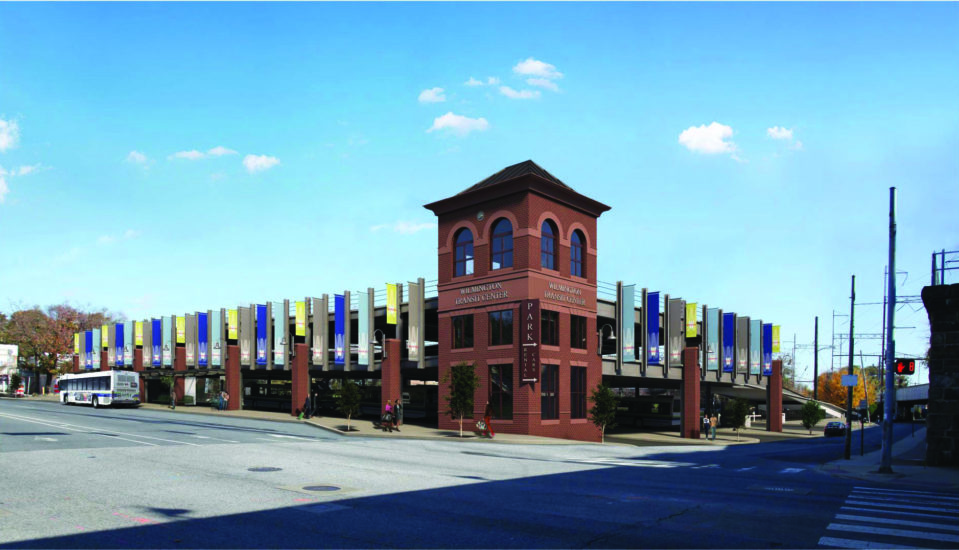 16. The $10 million Wilmington Transit Center at the Amtrak Station project is a public-private partnership, with funding from DART, Colonial Parking, EDiS Company and Emory Hill Real Estate Services, Inc. The center will feature indoor seating, bathrooms, WIFI, USB charging stations, real-time bus displays, ticket sales and vending machines. It also will offer bike racks, a garage with electric car charging stations and more than 200 parking spaces. With capacity to stage up to 10 buses at once, the new transit center will allow for bus layovers without blocking city streets. Construction is expected to be finished by the end of 2019.
17. The Ministry of Caring's Village of St. John project consists of the adaptive reuse of the historic Cathedral of St. John and School into a senior living community in Wilmington's Old Brandywine Village. The project will renovate the historic cathedral into 12 apartments and more than 8,000-square-feet of community space, rehabilitate the historic bishop's house into five reconfigured apartments, and construct a new addition with 36 apartments. The Village of St. John will substantially improve the neighborhood, creating a healthy, vibrant community for seniors to call home.
18. St. Elizabeth School is seeking to partner with the City of Wilmington to revitalize Canby Park, with a preliminary plan that includes a stadium that would become the home field for the school's football team. It will be surrounded by a quarter-mile track, a baseball diamond, two softball fields, an all-purpose field, basketball and tennis courts, walking trails and plenty of wide-open green space.
19. The City of Wilmington has agreed to a 50-year lease of Baynard Stadium to the Salesianum School. Under the lease, Salesianum will privately raise $15-to-$20 million to renovate the aging facility within the next five years and take over its operations. Planned renovations include a new turf field and track, lighting and landscaping improvements, and rebuilt bleachers, restrooms and locker rooms.
20. The Delaware Prosperity Partnership (DPP) connects business leaders to the resources they need to make informed decisions about growing or relocating their business. The partnership has been involved in eight announcements by existing Delaware companies or those new to the state that will result in more than 1,500 jobs. Some 1,100 of those that would have gone elsewhere were retained in the state.
21. Gov. John Carney is furthering the work of his predecessor by creating a commission to study how to help state prisoners successfully re-enter their communities after release. The executive order is aimed at more effectively coordinating services for the recently released, strengthening data-sharing among state agencies, and improving the availability of programming prior to an inmate's release, all in hopes of reducing recidivism.
22. The University of Delaware broke ground on its $60 million project to renovate the west side of Delaware Stadium and construct the 90,000-square-foot Whitney Athletic Center. The renovated stadium will house academic support and other well-being facilities, such as athletic training, strength and conditioning, sports medicine and nutrition, for UD student-athletes. The center bears the name of Ken Whitney, a 1980 UD graduate who, along with wife Elizabeth, made a $10 million donation.
23. Delaware Technology Park Incubator Space at STAR Campus (Science, Technology and Advanced Research) offers flexible, state-of-the-art incubation space and access to the resources that development-stage companies need to drive and accelerate their economic success. The facility opened in 2016 on the expansive 272-acre Star Campus at the University of Delaware. The campus also includes the Health Sciences Complex and the STAR Tower, a 120,000-square-foot space devoted to collaborative research and innovation. 
24. The new Claymont Regional Transit Center will break ground in 2019 with a completion date in 2021. It will have parking for 800 vehicles, which should encourage SEPTA use. An arrangement has been made in which the land for the new center will be exchanged for infrastructure improvements, such as road and utility work, that will serve the transit center as well as a proposed new mixed-use development called First State Crossing.
25. A private/public proposal from the Lang Development Group calls for a seven-story structure containing 147 hotel rooms operated as a Hyatt Place, a restaurant, office space and a parking garage at 96 E. Main St., Newark, across from the Academy Street intersection. Lang would combine two properties, demolishing the former Abbott's Shoe Repair building and incorporating the facade of the historic Green Mansion, which is protected under the city's historic preservation law, into the new building. The first three levels of the building would include the restaurant, hotel lobby, and commercial office space in the front and parking in the back. Meanwhile, the top four floors would contain the hotel rooms. The fourth floor also would include a pool, a patio and meeting rooms.
26. The town of Whitehall outside Middletown will be home to Lorewood Grove Elementary School. The state-of-the-art facility is opening in the fall of 2019 and will be home to a community of 500-plus learners in Grades 1-5.
27. In December, Christiana Care's Preventive Medicine & Rehabilitation Institute reopened on its renovated Greenville campus. It provides more services to impact community health, primary care, cardiology and OB-GYN.
28. Rehoboth-area brewery Revelation Craft Brewing Company announced plans to purchase the site of the former 16 Mile Brewing Co. in Georgetown.  Revelation hopes to open the Georgetown location in the spring. It will include kitchen space for a restaurant and an outdoor seating area.
29. The Wheels for Water program allows participants to learn first-hand about Wilmington's water supply with a bicycle-friendly route that includes following the path of the City's drinking water supply from the Brandywine Water Treatment Plant, back to where it is diverted into the Brandywine Raceway (this feeds the treatment plant), to the original source of the City's drinking water supply, Brandywine Creek.
30. In 2018, Delaware Nature Society worked with Legislative Hall to make Dover the first state capital to achieve Certified Wildlife Habitat status. Following this landmark event, New Castle County Executive Matt Meyer signed an executive order requiring the use of native species in landscaping projects on all county-owned property, encouraging native species county-wide.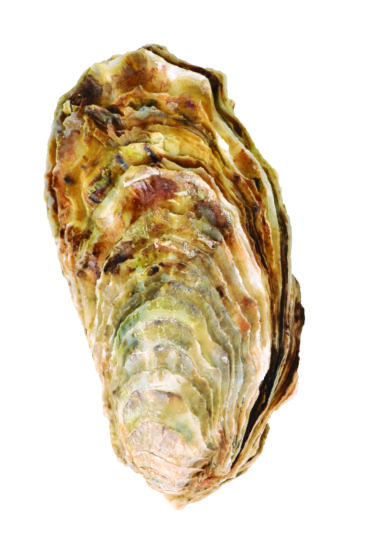 31. In 2017, oyster farming returned to the Delaware Inland Bays for the first time in 38 years, thanks to public and private interests working together. According to the Delaware Sea Grant, oysters filter up to 50 gallons of water per oyster, per day, meaning healthy oyster populations could help improve water quality of the Inland Bays. Oyster farming also offers an economic benefit: it was worth $173 million to the other states on the Atlantic Coast in 2015, according to the most recent data available from the National Oceanic and Atmospheric Administration.
32. Reflecting a nationwide trend, newcomers dotted Delaware's political landscape. The General Assembly's opening day last month saw 17 newly-elected legislators sworn in, including a dozen in the House and five in the Senate. The mid-term election resulted in several upsets. Perhaps the most significant was school teacher and Democrat Laura Sturgeon's victory over Republican Minority Whip Greg Lavelle, of Sharpley, who had served since 2013.
33. On County Council, another woman, Democrat and newcomer Dee Durham, defeated Republican incumbent Bob Weiner, who had served since 1996, representing Northern New Castle County.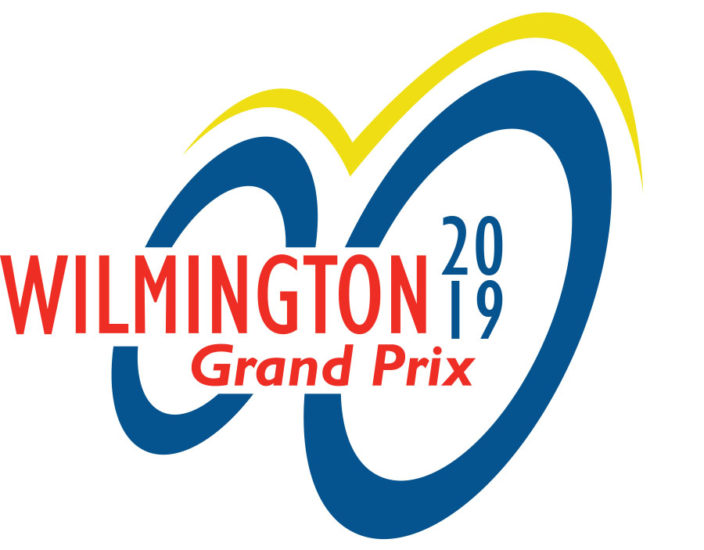 34. Wilmington continues to earn national attention from the cycling world as USA Cycling (USAC) just named the Wilmington Grand Prix to its national road race calendar for the 12th straight year. The event is one of just 18 races to make this year's USAC Professional Road Tour, a circuit that starts in California and includes 16 states. The Wilmington Grand Prix (May 17-19, 2019) has generated $3.97 million for the local economy since 2012.
35. The beautiful Brandywine campus of Wilmington University opened last month. It will serve residents of Chester, Delaware, and Northern New Castle counties. Located at Route 202 and Beaver Valley Road, across from Concord Mall, it offers state-of-the-art facilities and WilmU's 150-plus career-building programs.
36. Housed at the Brandywine site is the University's new Criminal Justice Institute, which offers professional development and training to law enforcement professionals. The institute will even develop customized programs that address scenarios that put the public in danger. Instructors will provide one-day to one-week specific courses based on the needs of the community. Sessions are expected to begin in April.
37. Located in a small industrial park off Old Capitol Trail, Bellefonte Brewing has been growing steadily since founder and owner Neil Shea opened the brewpub less than three years ago. A canning line was recently added, and Shea says Bellefonte may be close to opening a second location.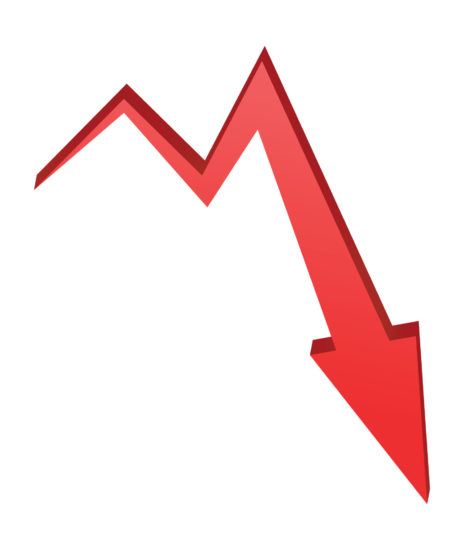 38. Wilmington saw 119 fewer shootings in 2018 than in 2017, and 60 percent fewer people were shot. For a city working hard to reclaim its reputation, that is very good news. Under new Chief Robert Tracy, Wilmington Police have been using better data to make smarter decisions; they have increased direct foot patrols in the areas most stricken by violence; and they have built personal relationships  in the community that discourage retaliatory crimes and encourage cooperation from the public.
39. Throughout Delaware, there are many communities whose residents bond with each other despite being of different religions, races and political persuasions. A perfect example is the weekly dinners held by the Village of Arden. On most Saturdays, one of Arden's Guilds or just a group of friends cook a big dinner that anybody can attend (for a nominal fee, of course) at the Guild Hall. Friends and soon-to-be friends gather to eat a delicious meal (recent entrees include beef stew over linguini, jerk chicken with coconut rice, and a chili cook-off; vegetarian alternatives also are available) and some wine. It's hard not to feel good about the world after one of these gatherings.
40. After a solid 2018 season, Wilmington's own Wendell Smallwood hopefully has established himself with the Philadelphia Eagles. The Eagles' fifth-round pick in 2016, Smallwood, who attended Red Lion Christian Academy in Bear, finished the 2018 season with 87 carries for 364 yards and three touchdowns, along with 230 receiving yards and a pair of scores on 28 receptions. Given his dual-threat skills and modest cap hit in what will be the fourth year of his rookie contract, Smallwood figures to be given an opportunity to compete for at least a part-time role in the backfield once again in 2019.
41. There's new life for the David Finney Inn. Melissa Ferraro, owner of the Outlandish Food Truck, based out of Newark, opened a new restaurant in the Old New Castle building, which has been vacant for eight years. Called Sonora, the restaurant will  serve "gourmet comfort food," according to Ferraro. It was expected to open early this month.
42. Fouryouth Productions is a non-profit that develops the talents of underserved youth by connecting photography with science, engineering, and culinary art.  This unique approach accelerates academic progress and promotes a future filled with opportunity for the students, who learn to be entrepreneurs as they sell their artwork, in which 100 percent of the profits go toward the student college fund initiative. Last April, Fouryouth opened its first photography studio and classroom at 1900 Superfine Lane in Wilmington. Professionally designed, it creates an inspiring space for youth to create, learn, and grow during Saturday morning classes. The fully equipped photography studio, retouching station, and office will soon be available for rentals. Learn more at contact@fouryouth.org.
43. To meet the demand of hungry Delawareans, the Food Bank of Delaware will relocate to its new operations center (222 Lake Dr., Newark) in late March. The new facility will enable the Food Bank to feed more children and seniors through its hunger relief programs, create infrastructure for farmers to donate surplus fresh produce to neighbors in need, and accept more nutritious but perishable foods from retailers, thanks to additional refrigeration and warehouse space.
44. Historic New Castle is expanding the use of its $1.2 million reconstructed pier (destroyed in 2012 by Hurricane Sandy) with the introduction of a Tall Ship Series beginning this spring. The series will open with an appearance by the A.J. Meerwald May 13-20. Visit NewCastleCity.Delaware.gov for complete schedule.
45. Delaware's Adopt A Highway program is now more accessible than ever and enables you to do your part to keep Delaware clean. Organize your family, friends or co-workers to do a clean-up three times per year. Your organization's name will appear on a blue sign on the stretch of road you clean. Bags, gloves and vests are all provided. Visit Deldot.gov/programs to register.
46. Delaware continues to pursue its goal of connecting the state through a collection of walkable/bikeable trails and pathways. The recently completed Markell Trail gives the state 57 named trails totaling 155 miles. Three more trails are in the serious planning stage.
47. Delaware Food Works is a new workforce development initiative of the Food Bank of Delaware. Its mission is to eliminate food insecurity through workforce development, social entrepreneurship and small business incubation. Workforce development training is available in food service, warehousing and agriculture. Classes are 14 weeks long and are offered throughout the year. These programs have the potential to lead to jobs that provide security and economic sustainability for the program's graduates. Visit FBD.org/delawarefoodworks.
48. The Brandywine Red Clay Alliance was formed in 2015 via a merger of the nation's two oldest small-watershed conservation organizations focusing on improving the water quality and quantity of the Brandywine and Red Clay watersheds. Since then, the organization has completed 17 major stream restoration projects through its Red Streams Blue program and will have five more underway this year. Many of these waterways feed into the source from which most residents in the Wilmington area get their water. During its Red Clay Valley Clean Up, nearly 800 volunteers removed 13.6 tons of trash from 96 miles of stream and roadways in Pennsylvania and Delaware. During its Brandywine Clean Up, 250 volunteers scoured 23 miles of streams. Its Plunge for Clean Water benefit will be held Saturday, Feb.  9, at the Brandywine Picnic Park on Route 52. Registration is still open at brandywineredclay.org.
49 & 50. As of February 1, spring is just 47 days away. Of course, you can always start your celebration early. Out & About certainly will, as we'll hold the 29th annual St. Paddy's Loop on Saturday, March 9. The Irish Culture Club of Wilmington's Annual St. Patrick's Parade will be the following week, Saturday March 16: Two Wilmington rites of spring that properly ring in the new season.