Suggestions from our staff, contributors and readers
Terakawa Ramen
Next time you find yourself in Philadelphia, stop by Chinatown's wildly delicious, low-key restaurant Terakawa Ramen. I opt for the Tan Tan Ramen ($11), a bowl filled with spicy miso and chicken broth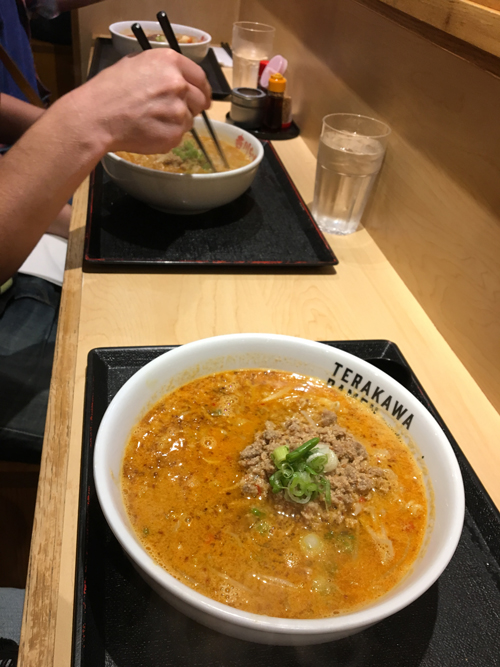 soup with sesame, topped with minced pork, bean sprouts and chopped scallions. Alternative meat proteins are available, along with a range of vegetarian options and curry and donburi dishes.
— Krista Connor, Senior Editor & Media Manager
Jim Carrey Channels Andy Kaufman
In 1999's Man on the Moon, Jim Carrey famously portrayed provocative, eccentric, controversial, enigmatic, absurdist comic Andy Kaufman. In the just released documentary Jim & Andy: The Great Beyond, behind-the-scenes footage demonstrates that Carrey became the performer who first rose to fame on the TV show Taxi. The doc began streaming on Netflix late last month.
— Bob Yearick, Contributing Editor
Cafe New Castle
The dining scene in historic New Castle is as constant as the architecture, so when there's change people notice. This quaint eatery at 414 Delaware St. is worth the attention. The front of the house is charming, the back room is brightened by natural light, and the place makes a great c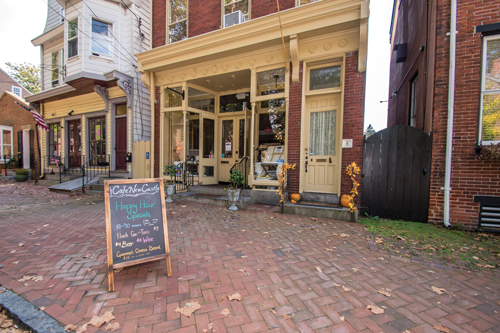 up of coffee. The menu is limited but appetizing, and the items I've sampled were fresh and well-prepared. Café New Castle offers breakfast, lunch, and dinner (though it only stays open past 3 p.m. Thursday through Saturday) and does serve wine and beer.
— Jerry duPhily, Publisher
That Performance Place
A music, theater and dance performance school with tons of enrollment options, it's located in Elkton, Md. A family-friendly venue, this creative haven is a great example of the local music community. It's a great place to support the scene and a wonderful place for children to learn music. Check for upcoming events at That Performance Place via the Facebook page.
— Ryan Alexander, Contributing Designer