Above: Richard Raw hopes that through his music and community engagement, he can positively inspire future generations. 
By Pam George
Photos By Jim Coarse
When Richard Raw was 8 years old, he fell in love with the song "La Di Da Di" by Slick Rick and Doug E. Fresh. The youngster had good taste — the hip-hop classic became one of the most sampled songs in history.
"I heard it, and it blew my mind," Raw recalls. "The second time I heard it, I memorized it."
The budding performer seized the spotlight at his older sister's high school graduation party, where he performed the song so well the guests passed a hat for donations. 
"I was thinking, 'If I memorized someone else's song and got money, how about I create my own song?'" says the Wilmington native. "And that's what led to this whole explosion of me wanting to be a part of hip-hop."
Raw has stayed true to his passion. This month, he is releasing his newest album, The Crown, which he will perform in its entirety on Nov. 18 at the Wilmington Public Library. 
The artist has lived and breathed the hip-hop culture, which goes beyond music with a beat and rapid-fire rap. It's about developing a vision, voice and spirit of collaboration. Those who know Raw would agree that he possesses all three. Not only does he write and perform, but he's also the program director of the Culture Restoration Project, which offers interactive, supplemental educational programs to inspire youth.
"Richard has devoted his life to learning, teaching and uplifting the beauty and significance of African culture globally and in American culture," says Raye Jones Avery, former executive director of the Christiana Cultural Arts Center and founding board member of Kuumba Academy Charter School in Wilmington.
And he doesn't wait for opportunities. 
"He's an initiator; he definitely makes things happen," says Pamelyn Manocchio, former executive director of The Grand Opera House in Wilmington. 
An Early Calling
Hip-hop was reportedly born at a Bronx house party on Aug. 11, 1973, where DJ Kool Herc toggled between turntables to create percussion breaks. Raw's other sister became a fan after the family relocated from Wilmington's West Side to the north to care for his grandmother. Torn from her community, his sister embraced the movement. 
"It was a culture — it was the way she dressed and the way she talked to people," he remembers. When someone disrespected her, she let them know it. "She was very vocal," he says.
Raw was no stranger to advocacy. His mother, Barbara Watson, worked for the Wilmington Housing Authority and the Methodist Action Program. She was also director of programming for youth on Wilmington's East Side. Raw was often at her side when she worked on projects.
As a teen, Raw studied under youth mentor Olvan Jones, who taught Black history in his home. Jones has led forums on Aesthetic Dynamics, a theory of history and metaphysics that links the African American experience to spiritual teachings. At Jones's home, Raw met wife-to-be Shah Jannele, Jones's daughter. They would later share the same calling to build communities rooted in culture.
Raw follows Ifa spirituality, which has African roots, and he received a name that means "Crown of Knowledge." Hence the name of his new album, The Crown.
 "It's the perfect name," he says. "I love knowledge. When you hear my music, you hear a lot of messages — I try to empower people rather than tear them down."
More Than Music
If you're wondering about the difference between rap and hip-hop, think of hip-hop as an artistic movement, not just a genre. It includes breakdancing, graffiti, rap, DJing, theater, literature, and self-knowledge. 
Early on, Raw was inspired by artists such as Rakim, Big Daddy Kane and Public Enemy, who tackled political subjects. He considers his voice his instrument; however, his experience playing trumpet at Mount Pleasant High made him appreciate musical instruments. Indeed, as a hip-hop artist, Raw stands out because he performs with the Word Warrior Band, not a track. 
"It adds versatility," he explains. "I'll put in some funk, Afrobeat. You never know what you're going to get when you come to one of our shows."
Raw has worked with local jazz artists, including trumpeter Tony "The Big Cat" Smith and saxophonist Alvin Alexander. "We make amazing music, blending our worlds," Raw says. He's also collaborated on a live performance with Jones Avery's band for the virtual Clifford Brown Jazz Festival. His recent album features multiple collaborators, including singer Hannah Carter.
Despite hip-hop's longevity, there is a stigma, and Raw has experienced it firsthand. In 2015, his show at Theatre N was shut down due to alleged complaints that his music encouraged violence and misogyny. 
Many scholars maintain that the commercialism of hip-hop has helped perpetuate stereotypes against the performers and Black culture. Nevertheless, artists on the underground scene are pushing the envelope in creative, positive ways to advance the genre, Raw says. 
Forging New Paths Through Partnerships
Raw, for instance, thinks creatively regarding performance venues. Manocchio remembers meeting him when she booked a series of park concerts. She vividly recalls his performance in Tilton Park. 
"He invited other guest performers to join him, and it's the first time I heard Aziza Nailah — it was a talented group of people," she says. "We programmed him every year since then, and he'd done a few years of residency work in the Hicks Community Center."
Raw did a live stream performance at the Baby Grand while it was closed during the pandemic, and Manocchio instantly thought of Raw when The Grand decided to join the Soul of the City celebration for hip-hop's 50th anniversary. Although most of the activity was outside, she felt strongly that The Grand's theater should be showcased. 
"We put Richard on stage in Copeland Hall and had our front doors wide open," she says. "I'm glad we were able to do that."
Raw has found allies in other cultural groups. In 2022, the Delaware Art Museum presented Raw and his band at The Queen as part of "Shades of Excellence: The Blackout Experience." Poets, musicians and dancers told the story of a boy returning to Africa after 400 years to greet ancestors and explore his Indigenous heritage. Raw premiered songs from his album Orisa Soul Music.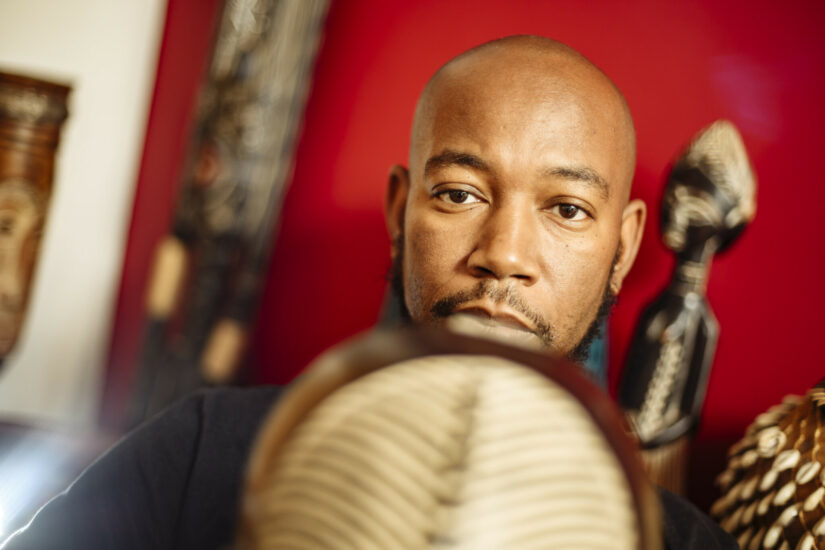 He contacted the LaFate Gallery to organize the Paint Party for Children to celebrate Marcus Mosiah Garvey Day on Garvey's birthday, Aug. 17, 2023. The Jamaican political activist was the founder and first president-general of the Universal Negro Improvement Association and African Communities League. 
"Richard is very strong on ensuring that our children learn Black History and the importance of Garvey as an economist," recalls Eunice LaFate.
The Christina Cultural Arts Center contracted Raw to implement The Cultural Restoration Project's "Beyond Those Bars" program, which uses hip-hop to empower youth. It is one of six curriculum-based programs that reach about 500 students yearly in community organizations, churches and schools, including Kuumba Academy Charter School.
In "Beyond Those Bars," the participants choose the emphasis for their project. Violence is a frequent theme, Raw notes. While music is a common medium for their message, they have created public service announcements and found other ways to express themselves.
Raw has continued to work one-on-one with some students and several have released albums on streaming platforms. "They're making money at shows, and I bring them to my shows," he says proudly. "I'm trying to help the next generation to build quality hip-hop so they can understand that we have to touch social issues and talk about real things that are important in life."
Building Community
Raw's goal to improve future generations' lives isn't limited to music. He is currently working with nonprofits, including Central Baptist Community Development Corp., to revitalize Wilmington's East Side. His role is to recruit residents who want to shape their neighborhood. Too often, he says, people with vested business interests have had control, not the community.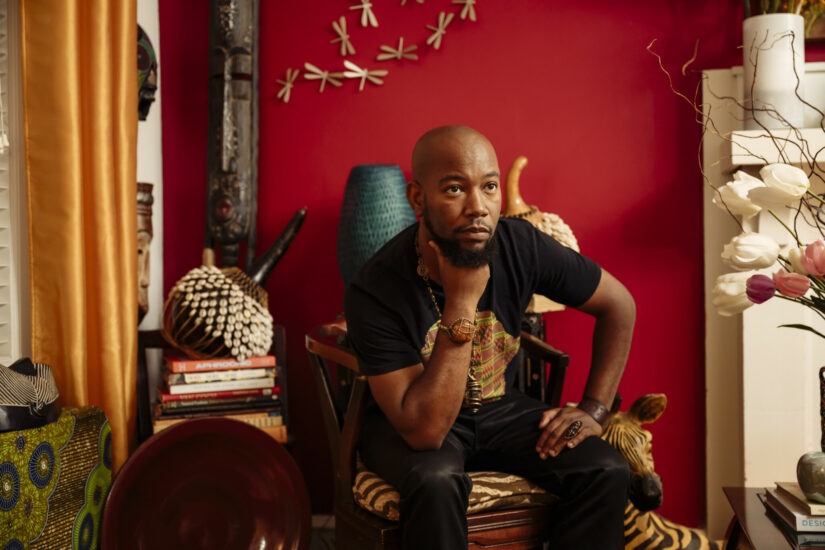 There is a drawback to speaking up. On Feb. 21, 2016, an arsonist set fire to Raw's home. He and his wife escaped, but the house was destroyed, and the case remains unsolved. Raw refused to be silenced. He organized a week of activities, including a symposium on social change at the Delaware Art Museum.
Meanwhile, neighbors and work colleagues contributed to a GoFundMe campaign to help rebuild the home. 
"People were basically coming up to me and handing me hundreds of dollars," he says. "We rebuilt everything — and it was the community that did that. They came through. That's why I never left."
The artist who earned a reputation as a collaborator became the focus of community cooperation. As Avery-Jones puts it: "Together, we go so much further toward our shared purpose than we go alone."
— Richard Raw will be performing in the Funksgiving concert at The Queen on Wednesday, Nov. 22. Other performers include Universal Funk Order, The Word Warrior Band and Big Package.